Broth is one of those basic preparations, which in the kitchen – and especially in the Italian one – is indispensable for most dishes.
It is usually used for soups, soups and risottos or, in general, to cook long-cooking recipes by lightly flavoring them.
If it is true that ready-made broths – vegetable and non-vegetable – or cube broth and other surrogates are easily found on the market, it is also true that almost all these products contain preservatives and glutamate, so they are not much genuine, and sometimes unhealthy.
That's why I always recommend making vegetable broth at home. It is simple, requires little effort and is healthy.
Besides, the homemade broth has the advantage that you can adjust the salt as you like and choose which vegetables you will have used. You will also have the advantage of being able to aromatize it with the aromas you like most and always enrich it with new vegetables.
And if I can give you a simple trick to keep it longer and to be able to use it a little at a time, take a mold to make the ice cubes and pour the cooled broth into it to fill all the holes. You can put an ice cube / broth in the freezer and use it for several months to flavor your dishes.
Easier than that?
---
Basic Ingredients for a Vegetable Broth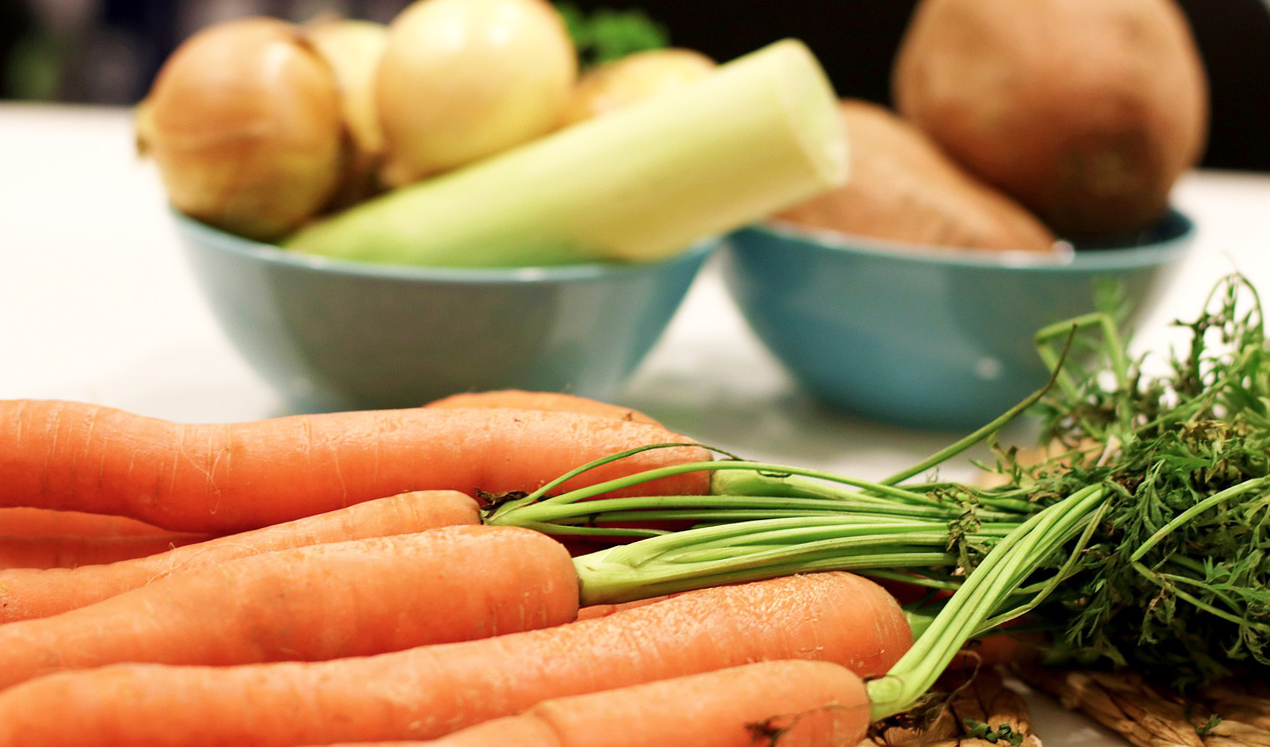 1 onion
1 large carrot
1 celery stick
1 clove of garlic
1 tomato
1 leek
1 small potato
2 cloves
salt
2 l water
2 tablespoons extra virgin olive oil (optional)
You can also enrich your vegetable broth with the vegetables you like most. I often add courgettes or asparagus stalks for example. But cabbage, asparagus sterns or spices such nutmegs are a good option too.
---
Directions
Put all the cold ingredients in a large pot, bring to the boil over medium / low heat and then let it boil for about 15 minutes from the moment of boiling.
---
Basic Ingredients for a Meat Broth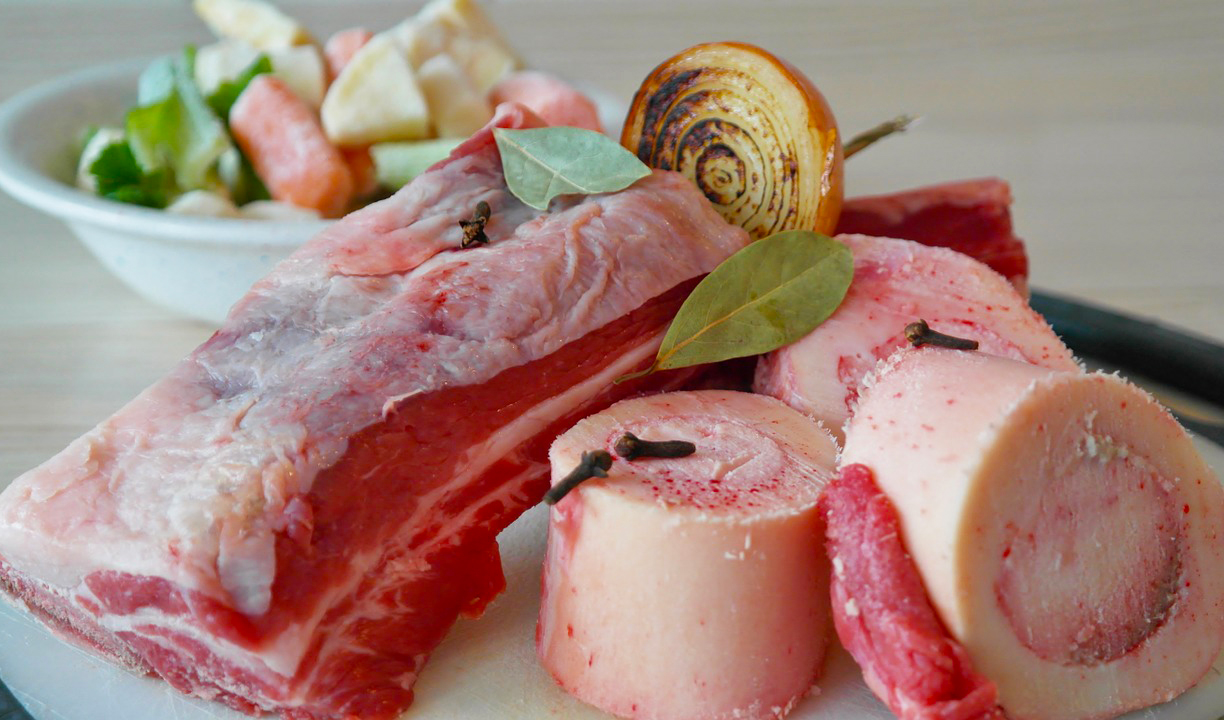 Add to the basic vegetable broth ingredients
400 g chicken
1 beef bone
1 large piece (about 500 g) of beef muscle
1 pinch of nutmeg
2 laurel leaves
Like with the veggies broth, also for the Meat one, you can indulge yourself and prepare it according to you liking.

For example, if you want it light and thin, you can opt for the use of only chicken breast or turkey.
Just remember that for meat broth, cooking times are longer and your broth will have to stew for at least 2 hours on low heat (or least 30 minutes if you use the pressure cooker).
---
This post may contain affiliate links, which means that as an Amazon Associate I receive a profit from eligible purchases. There is no additional cost to you. Please read my disclosure for more info.